/

Domaine CastelaS

/

Visit our olive groves

/

Les Baux
Les Baux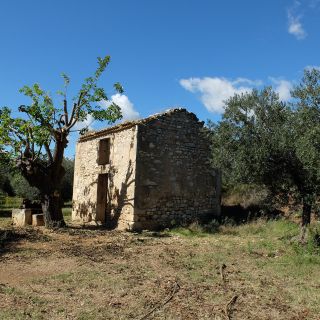 Located just uphill from our mill, this grove, with its old hut, is a beguiling place where it's nice to stroll among the imposing trees, mostly of the Grossane variety. It is here that we like to meet and chat with our friend Rémi, who has the privilege of tending to it.
Assisted by Chantal, he pampers the trees all year round, and loves harvesting the Grossane olives, when green and then black, for the table.
If you see him on his trestle ladder, he'll tell you the same thing himself!

Huile d'olive de la vallée des Baux de Provence