/

Our products

/

Olive Oils

/

Classic BIO AOP Vallée des Baux
Classic BIO AOP Vallée des Baux
Extra-Virgin 100 % Organic Olive oil
Awards

Gold Medal - Provence Alpes Côtes d'Azur Competition 2018

Gold Medal - Concours Général Agricole de Paris 2018

Silver Medal - Concours Général Agricole de Paris 2018

Silver Medal - Concours Général Agricole de Paris 2017

Rated 96/100 by Flos Olei Guide 2014

Gold Medal - Concours Général Agricole de Paris 2014

Silver Medal - Concours PACA 2014

Silver Medal - New York International Olive Oil Competition 2013

Gold Medal - Concours National des huiles d'olive en Appellation d'Origine Nyons 2013

Gold Medal - Concours Général Agricole de Paris 2013

Gold Medal - Concours général agricole 2012

3E Super Premium Olive Oil Selection 2011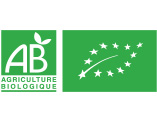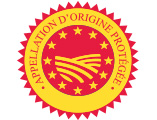 Origin
Classic Bio is obtained from olives organically farmed on the sunbaked slopes of Les Alpilles. This outstanding olive oil flows from years of reflection and selection in search of the finest taste and character, while respecting the distinctive identity of our olive trees in the Vallée des Baux de Provence appellation.
Tasting
This vintage develops with lovely notes of green almonds, fresh hazelnuts and cut hay. This olive oil has a delightfully rounded style, with a hint of bitterness and a peppery finish.
Suggestion
An ingredient in its own right, Classic Bio perfectly suits any recipe that calls for an olive oil with a green fruity character.

Huile d'olive de la vallée des Baux de Provence