/

Our products

/

Olive Oils

/

L'Aglandau
L'Aglandau
Extra-Virgin Olive oil
Awards

Gold Medal - Concours Général Agricole de Paris 2019

Gold Medal- New York International Olive Oil Competition 2018

Silver Medal - Provence Alpes Côtes d'Azur Competition 2018 Provence Alpes Côtes d'Azur Competition 2018

Gold Medal - New York International Olive Oil Competition 2017

Silver Medal - Concours Général Agricole de Paris 2017

Rated 95/100 by Flos Olei Guide 2016

Silver Medal - Concours Général Agricole - Paris 2015

Rated 96/100 by Flos Olei Guide 2013

Rated 96/100 by Flos Olei Guide 2012

Silver Medal - Concours PACA 2008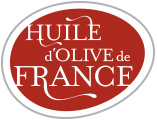 Origin
The Aglandau olive variety is the common factor in Provencal olive oils. Here it unveils its vibrant personality.
Tasting
This vintage is a genuine fruit juice made from 100% cultivar aglandau. It is an elegant green fruity oil with a cut grass note followed by mint and row artichoke. The finish is a fine balance between bitter and pepper.
Suggestion
This olive oil is ideal with a roquette salad, on a fresh goat cheese or on a tomato toast. No need to add pepper!

Huile d'olive de la vallée des Baux de Provence