/

Our products

/

Olive Oils

/

Mas de l'Olivier
Mas de l'Olivier
Extra-Virgin Olive oil
Awards

Gold Medal - Concours Général Agricole de Paris 2019

Silver Medal - Concours Général Agricole de Paris 2018

Silver Medal - Concours Général Agricole de Paris 2017

Great Taste Awards 2015

Silver Medal - Concours Général Agricole - Paris 2015

Bronze Medal - Concours PACA 2015

1er prix "Der Feinschmecker" et Mastri Oleani Catégorie Meilleure Huile d'Olive de France

Silver Medal - Concours Général Agricole de Paris 2013

Gold Medal - Concours PACA 2012

Silver Medal - Concours Général Agricole de Paris 2012

Gold Medal - Concours PACA 2007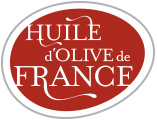 Origin
Our young trees planted in 2008 on the very arid soil of la plaine de Crau have yielded a very fresh and youthful olive oil. Mas de l'Olivier is a blend of sevral varietes: Salonenque, Petit Ribier, Frontoio et Pendolino. 
Tasting
This vintage develops a fresh nose. The palate is intense with the freshness of green pepper, a note of wild mint and also its typical roundness. It has a slight bitter edge and a peppery prickle on the back of the tongue.
Suggestion
Its vegetal character is at its best when used with green salads, cooked at la plancha, with a wok or a cocotte. It is the olive oil of your for cooking.

Huile d'olive de la vallée des Baux de Provence