/

Our products

/

Olive Oils

/

Seigneurs des Baux
Seigneurs des Baux
Extra-Virgin Olive oil
Awards

Bronze Medal - Concours Général Agricole de Paris 2005

Silver Medal - Concours Général Agricole de Paris 2004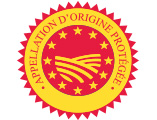 Origin
Three olive-oil producers and friends, Alain Bicheron, Rémi Coste and Jean-Benoît Hugues, pool their skills, savoir-faire and love of their craft - and, on occasion, resolve differences of opinion - to produce Les Seigneurs des Baux Olive Oil. This extra-virgin, Vallée des Baux de Provence AOP olive oil expresses the full aromatic complexity of its main ingredient: Grossane olives. The fruit of this legendary variety, strongly established in the terroir of Les Baux, is picked at several stages of ripeness.
Tasting
Seigneur des Baux can be recognised by its great finesse, perfume of fresh-cut tomatoes, agreeably delicate style, and citrus notes.
Suggestion
Simply exquisite on a tomato with mozzarella. It reveals all of its subtlety in a citrus fruit salad or on a grapefruit sorbet.

Huile d'olive de la vallée des Baux de Provence